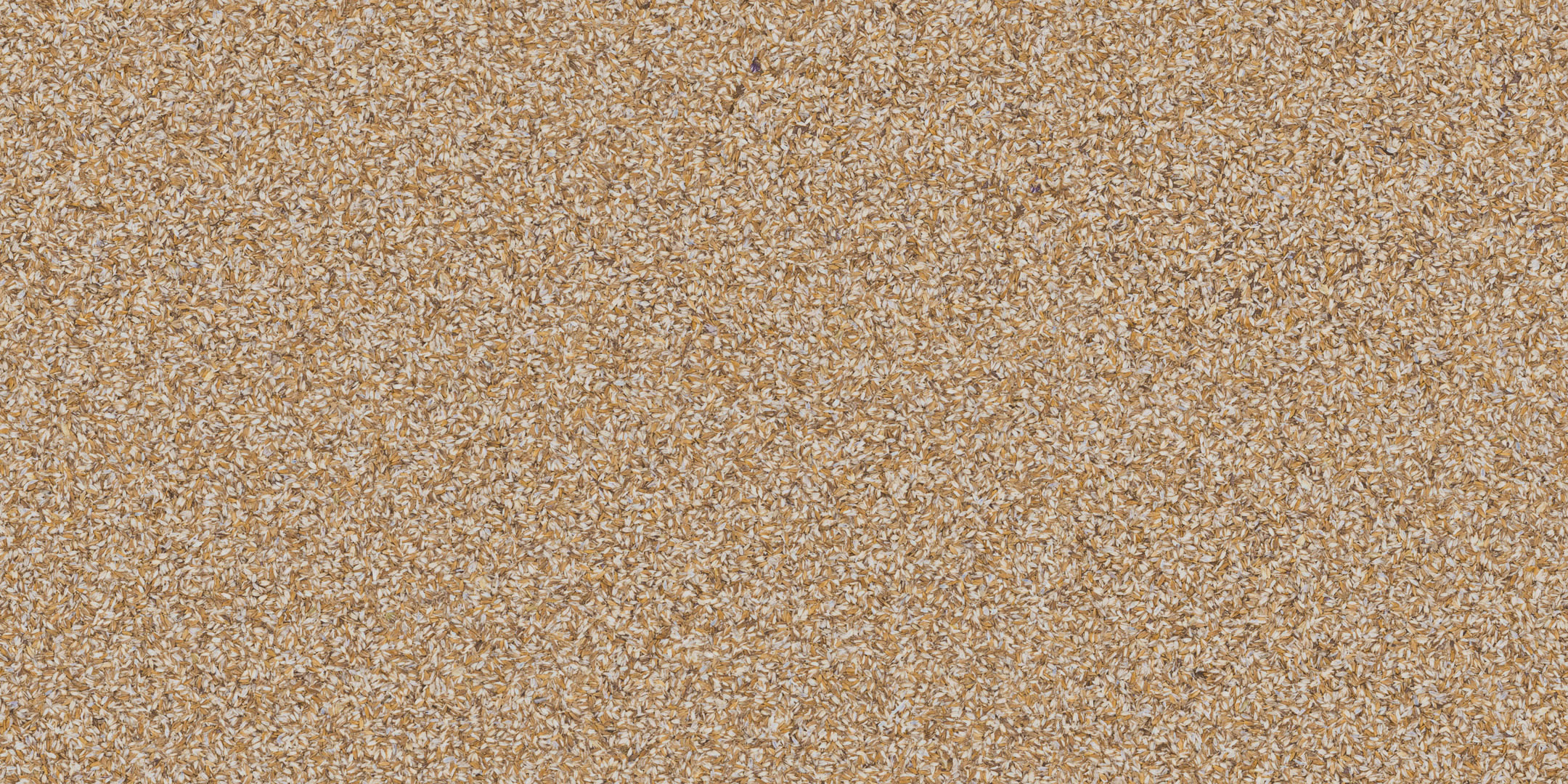 Article number:
Golden yellow upcycled spelt husks in full, premium coverage on sturdy HPL. For almost all uses in interior design.
Choose an application area:
Added value
Experience a golden yellow grain field in interior design – our surface made from real upcycled spelt husks makes it possible. This unique surface is caracterised by its structure and calm colour. For a holistic, highly recognisable interior design.
a unique, highly recognisable surface for storytelling well done
calm, golden yellow colour
use of upcycled spelt husks
material
UPCYCLED GOLDEN SPELT HUSKS
Circular economy instead of waste economy: spelt husks are among our upcycled raw materials. The spelt husks are a leftover from food production and are being crafted, largely manually, into high-end natural surfaces. The entire process is subject to strict quality controls.
golden yellow spelt husks create a unique effect
the texture of the spelt husks creates visual interest
upcycled spelt husks
Product Details
Characteristics
Raw Material
UPCYCLED GOLDEN SPELT HUSKS
Technical details
Flexibility
Bending radii up to 350 mm
Processing
Installation of Organoid natural surfaces on HPL engineered wood:
Use like common HPL-panels, on many surfaces and constructions
HPL-Platten am umlaufenden Rand ca. 2 cm besäumen – aufgrund von Materialauftragsdichte durch Streutechnik
Cover the natural surface with the enclosed separating paper
pressing temperature. 60°C
For sensitive wood-working applications, use a counter-balance (enclosed on request)
For cutting, use panel saws, table saws, hand-held circular saws, jigsaws, but also CNC-milling.
Pre-trials recommended
Image Copyright
DINCKL Maison Chanteloup by Oberflex