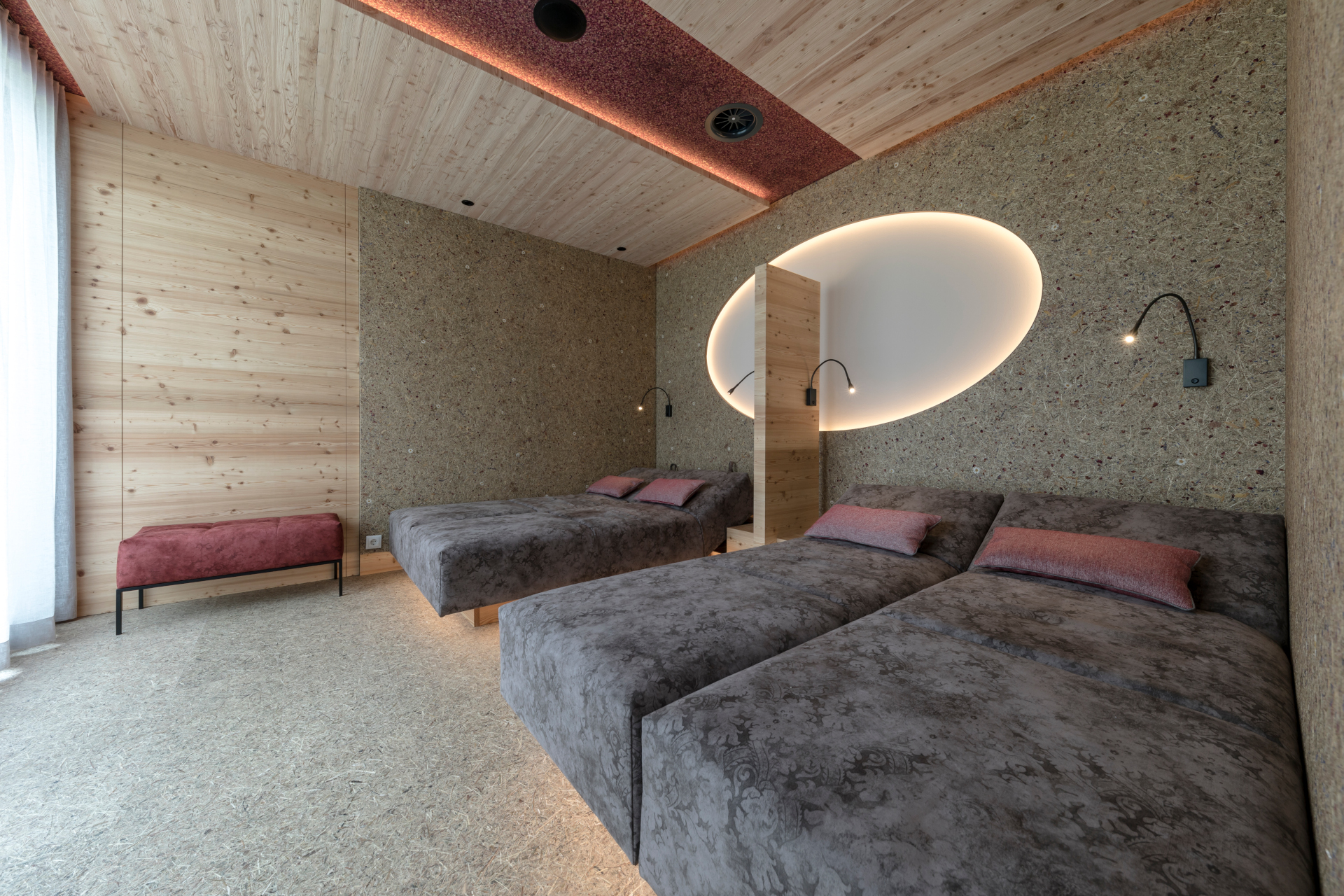 Strapazierfähiger und natürliche Bodenbelag
Erlebnis einer bunt blühenden alpinen Almwiese im Innenraum
Duftende Rosenblüten indirekt Beleuchtet
Bio Wellness Hotel Holzleiten
Bio Wellness Hotel Holzleiten
Project request
Wallpaper, wood workers, Self-adhesive, Acoustics, Flooring
Application
Just relax
In Spring 2018 the sauna house of the Hotel Holzleiten in the Tyrol/AT was built. The hotel is one of the 100 most beautiful hotels in Europe and ranks among the best 10 wellness hotels.
Surrounded by the beautiful alpine landscape it is easy to enjoy marvellous relaxation.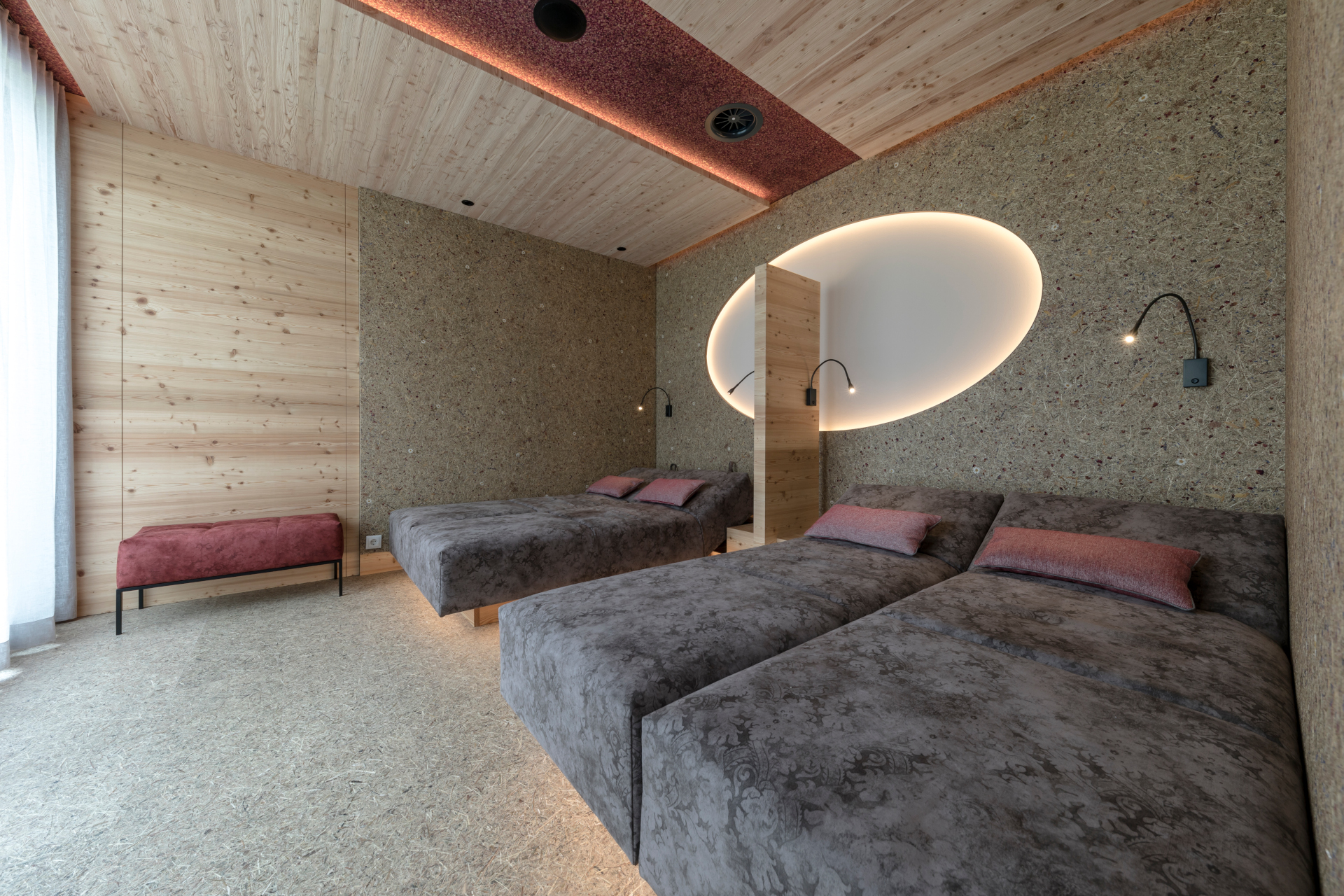 Strapazierfähiger und natürliche Bodenbelag
Erlebnis einer bunt blühenden alpinen Almwiese im Innenraum
Duftende Rosenblüten indirekt Beleuchtet
Versatile ALMWIESN
In the relaxing room and in the infrared sauna our natural surface ALMWIESN (alpine meadow) can be found. The hand-cut alpine-hay is spotted with colourful petals of arnica, heather, cornflower, rose and marguerites and fills the room with a delicate scent
Contemporary and regional
The combination of modern contemporary style and the use of regional natural materials underlines the closeness to nature of host family Wilhelm.
Grüße aus dem Wald
Also the natural surfaces MOUS DUNKLGRIAN and MOUS HELLGRIAN (moss dark green and light green) are applied as wall cladding.
A speciality is the stairway: on the ceiling the translucent surface MOUS HELLGRIAN (moss light green) is applied and backlit.