Euler Woidhaisl und Naturhotel
Euler Woidhaisl und Naturhotel
Project request
Neuschönau/Germany
Location
Project:

Euler Woidhaisl und Naturhotel

Location:

Neuschönau/Germany

Project & Photos:

Euler GmbH

Organoid Natural Surface:
Feel-Good-Chalets
The stylish chalets were created with lots of love as personal retreats. They revolve entirely around relaxation, romantic togetherness and pure vitality.
The holistic and sustainable interior design provides the guests with a pleasant and memorable stay.
Heidi Kraft

Euler Neuschönau

"Our guests are amazed that such a thing as hay wallpapers exists. They love the special scent in the air when they enter the suites or the forest chalets. Our guests think that the wallpapers fit our concept and they find them very beautiful, unique and ingenious."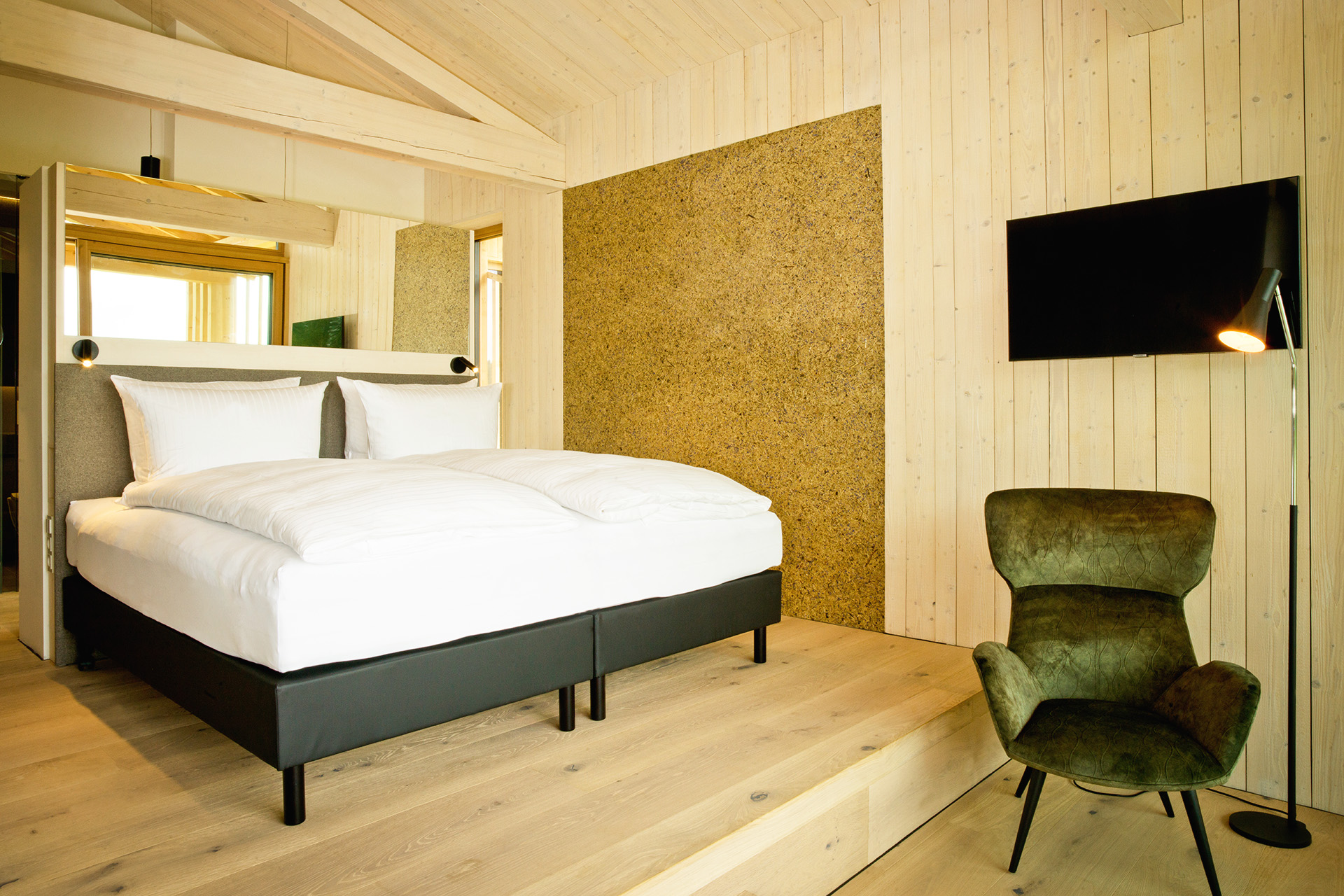 erholsamer Schlaf mit der duftenden Wandtapete WILDSPITZE
The Holistic Nature Hotel
The charm of nature can be enjoyed not just through the breath-taking views of the Bavarian Forest, but also on the walls of the nature hotel.
The functional wallpaper from real Alpine hay has a positive impact on the indoor climate. The guests feel at ease and enjoy the natural material and the atmosphere it creates.
Scent of Nature in Interior Spaces
The natural and sustainable material WILDSPITZE HIMMELBLAU fits perfectly with the design philosophy of the Euler Woidhaisl. The wallpaper decorates the sleeping and living area and disperses a heavenly natural scent of alpine hay in the interior space.