Hunter Luxury
Hunter Luxury Packaging
Project request
Harpenden Herts/United Kingdom
Location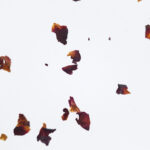 Wallpaper, wood workers
Application
Project:

Hunter Luxury Packaging

Location:

Harpenden Herts/United Kingdom

Contact & Photos:

HUNTER LUXURY

Organoid Natural Surface:
High-quality packaging with that special natural touch
Hunter Luxury/UK offers high-quality customised packaging for luxury brands.
The special effects: Organoid® natural surfaces offer an initial sensory experience by adding the natural ingredients, such as sunflower or rose petals.
As the pictures show, the Organoid® natural surface can be placed either on top or inside the packaging.  It can also be used as a feature on the bellyband or as a tag.
Experience for the senses
Compared to printed surfaces, the Organoid® natural surfaces offer, from the first glimpse, an idea of the precious content for beauty and health.
Due to our gentle production process, the natural materials are still recognisable by their optics, haptics and scent.
More impressions of the Hunter packaging.
Mike Banister

Managing Director, Hunter Luxury/UK

Hunter Luxury create unique packaging experiences for luxury brands in the beauty and spirits markets, with a global reputation for capturing sensory brand moments through sustainable materials. Organoid materials provide the ideal innovative opportunity; enabling brands to tell the product story through natural ingredients and multi-sensory aspects in rigid packaging form. We believe Organoid will create a lot of excitement in luxury beauty and spirits packaging.