Leuchtnatur
Leuchtnatur
Project request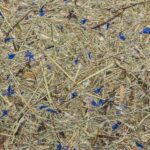 Wallpaper, wood workers, Self-adhesive
Application
LeuchtNatur
Special lamps are produced close to the Chiemsee in Germany by LeuchtNatur.
Besides lampshades made of wood or stone also organoid natural surfaces are available:
The surfaces WILDSPITZE HIMMELBLAU (alpine-hay with cornflower petals) and SKELETTBLATTLA (skeleton giant leaves) provide special effects as floor, table, ceiling or pendant lamps.
The combination of natural materials, high-tech and design offers harmony and relaxation.