Olympia 2018 Pyeongchang
Olympia 2018 Pyeongchang
Project request
Oberndorf bei Kitzbühel/Österreich
Location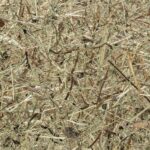 Project:

Olympia 2018 Pyeongchang

Location:

Oberndorf bei Kitzbühel/Österreich

Concept & Photos:

Loidl GmbH

Organoid Natural Surface:
Nation's Village
During the Olympic Games 2018 athletes and their teams, as well as visitors and guests, are gathering in the Nations' Village.
The mobile buildings from Hochsitz.at formed this centre next to the scenes of the Olympic Games 2018.
Effective sound absorption
Also the Swiss broadcasting station is hosted in the guest house. To provice a smooth and failure-free broadcast transmission the cabin is equipped with our Organoid® Picture Absorbers – also made out of Alpine-hay from the Eiger.
The picture absorbers with its sound absorption coefficient
αw 90 absorb minimum 90% of the incident sound power.
Also the fast and easy application makes the absorbers suitable not only for the Olympic Games.
Akustiklösung für die Wand
Swiss alpine-hay in South Korea
The Organoid® Flooring was used in the Swiss guest house.
For this special event the Alpine-hay from the Eiger
– a well known mountain in the Berner Alps with 3,967 metres altitude –
was processed on our flooring panels.
Also Switzerland is proud of its alpine meadows and
brought a piece of homeland to South Korea with our floor.