Plantagen Schweden
Bürogebäude Plantagen
Project request
pOgm - pieces of green materials
Distributor
Self-adhesive, Wallpaper, wood workers, Acoustics
Application
Plantagen Sweden
Plantagen [Plantasjen] ist ein führender Händler für Pflanzen und Accessoires in Norwegen, Schweden und Finnland. Mit dem neuen Büro in Schweden wurde echte Natur auf funktionale Weise in den Innenraum gebracht. Die Kombination von echten Topfpflanzen und organoider Naturoberflächen schaffen einen täglichen Mehrwert für das Team. Dadurch wird eine angenehmere Arbeitsatmosphäre für bessere Konzentration und ein gesünderes Raumklima geschaffen.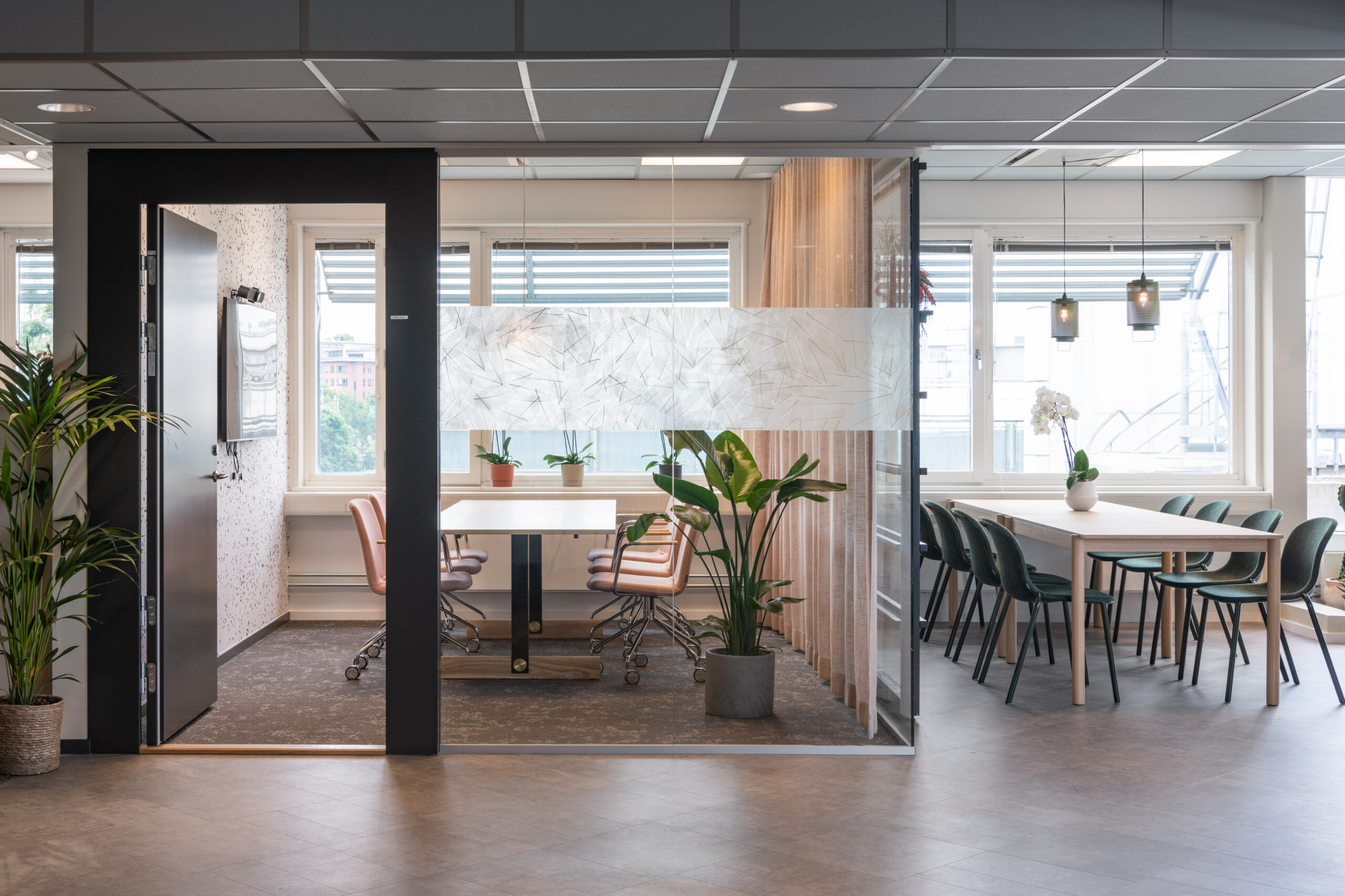 Geschmackvoller Sichtschutz für den Meetingraum
Naturtapete für mehr Konzentration & Kreativität
Improve life with plants
The skeletonized big leaves from real rubber trees are used as privacy screens in the glass walls and doors. The self-adhesive surface SKELETTBLATTLA creates an elegant and natural privacy screen. In addition, the surface also acts as a tarnish protector.
The delicate surface ROASNBLIATN light enables increased focus and creates a pleasant atmosphere in the meeting room. The combination of white eco-fleece and the red dashes of colour directly transports everyone in the room into an airy rose garden.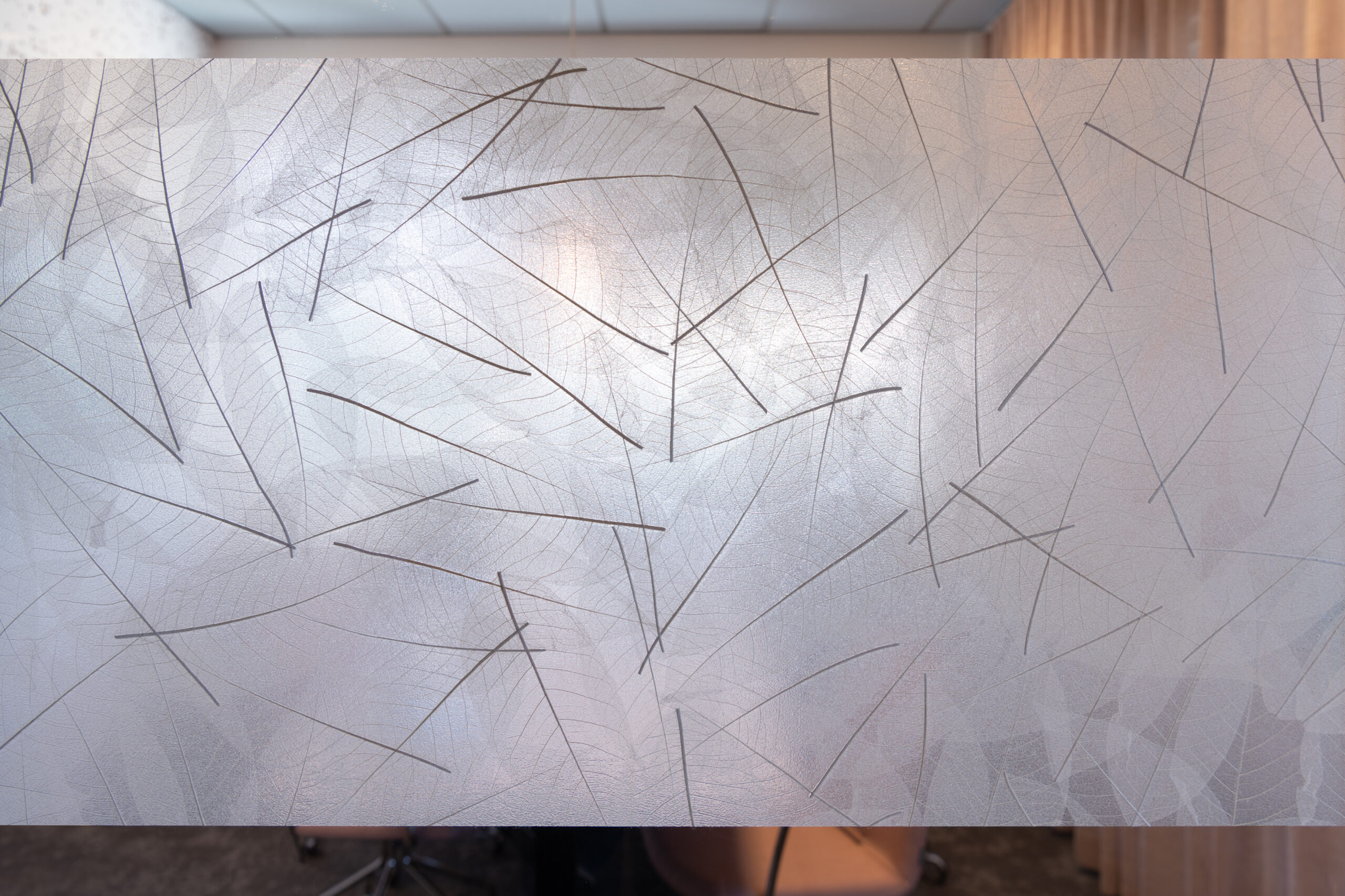 Blatt für Blatt in sorgfältiger Handarbeit gelegt
Liebe zur natur
The love for nature is in the detail in this office. The front panels of these cabinets have been refined with scented alpine hay and beautiful flowers. Single, perfectly positioned marguerite blossoms give this piece of furniture that certain something. So even during the daily walk to the office's filing systems, there is a real closeness to nature.
Office to feel good
After productive meetings, the team also needs some down-time to relax. And what would be a better way to do just that than in an environment that is close to nature? The cosy lounge is an inviting place to relax and wind down. The wall design with real wool from mountain sheep improves the indoor climate and creates a feel-good atmosphere. For this special design, it was additionally refined by adding in moss.