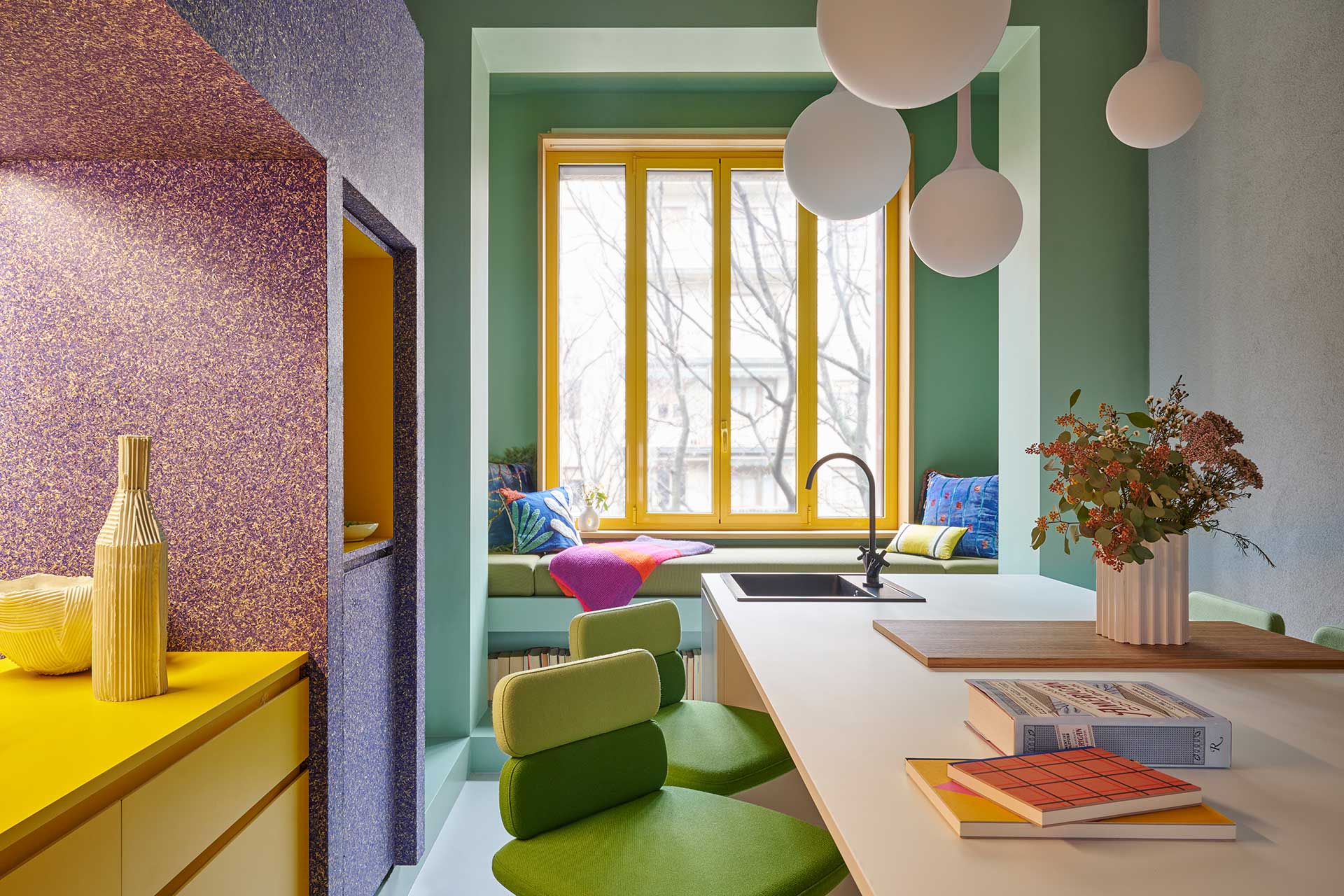 Die KORNBLUAMA BLAU vermittelt ein Gefühl von Ruhe, Leichtigkeit & Harmonie
POSThome 2022
POSThome 2022
Project request
Wallpaper, wood workers, Self-adhesive
Application
POSThome 2022
This creative retreat with international brands makes designer hearts beat faster.
The POSThome 2022 von ThirtyOne Design integrates organoid natural surfaces on walls and furnitures. The magnificent decors bring real nature into the interior. The play of colours from different materials contributes to a cosy and pleasant room atmosphere.
Design with added value
The centre of the room, a functional piece of furniture, has been coated with harmonising blue cornflowers. KORNBLUAMA BLAU on natural flax fleece is a real eye-catcher in this well-thought-out interior design.
Delicate golden shimmer
HOPFN medium on fine golden paper shines on the wall in the entrance area. This gives you an inviting welcome as soon as you enter the POSThome.
Room atmosphere
In the kitchen area, the natural surface KORNBLUAMA BLAU contributes to a pleasant atmosphere. The decor of real cornflower petals transports visitors from the POSThome directly into nature.