Shoemart Dubai Mall
Shoemart Dubai Mall
Project request
SHOEMART
Project execution
Organoid Partner Vae & Photos
I DESIGN MATERIALS fze
Distributor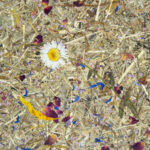 Wallpaper, wood workers, Self-adhesive, Acoustics
Application
Project:

Shoemart Dubai Mall

Location:

Dubai/VAE

Project execution:

SHOEMART

Organoid Partner Vae & Photos:

I DESIGN MATERIALS fze

Distributor:

I DESIGN MATERIALS fze

Organoid Natural Surface:
Exclusive shopping.
The Dubai Mall in the UAE is one of the biggest shopping malls in the world. You can find 1,200 shops and 120 restaurants on 350,000 m².
The managers of the new SHOEMART store fell in love with our beautiful ALMWIESN and decided to use it on a special display.
ALMWIESN goes shopping.
Sustainable shoes need a sustainable display. The combination of natural materials matches perfectly.
The structures natural surface ALMWIESN offers a haptic experience and the colourful petals fresh-up
the hay surface.