Sideboard Home and Office
Sideboard Home and Office
Project request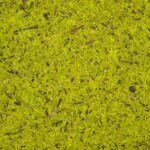 Wallpaper, wood workers, Self-adhesive
Application
A true nature-boy
The furniture design combines the natural surfaces MOUS HELLGRIAN with solid walnut. The nature concept is rounded off by the green plants in the built-in tub. Together with the upcycled moss surface, you can bring nature right inside your own four walls.
Home & Office
The topic "Home and Office" inspired Marcel Schäfer to create this modern and creative wallboard with a harmonious mix of different materials.
The aim of this project was to design a piece of furniture that is a practical home workstation – Office – and at the same time also has a useful living function – Home.