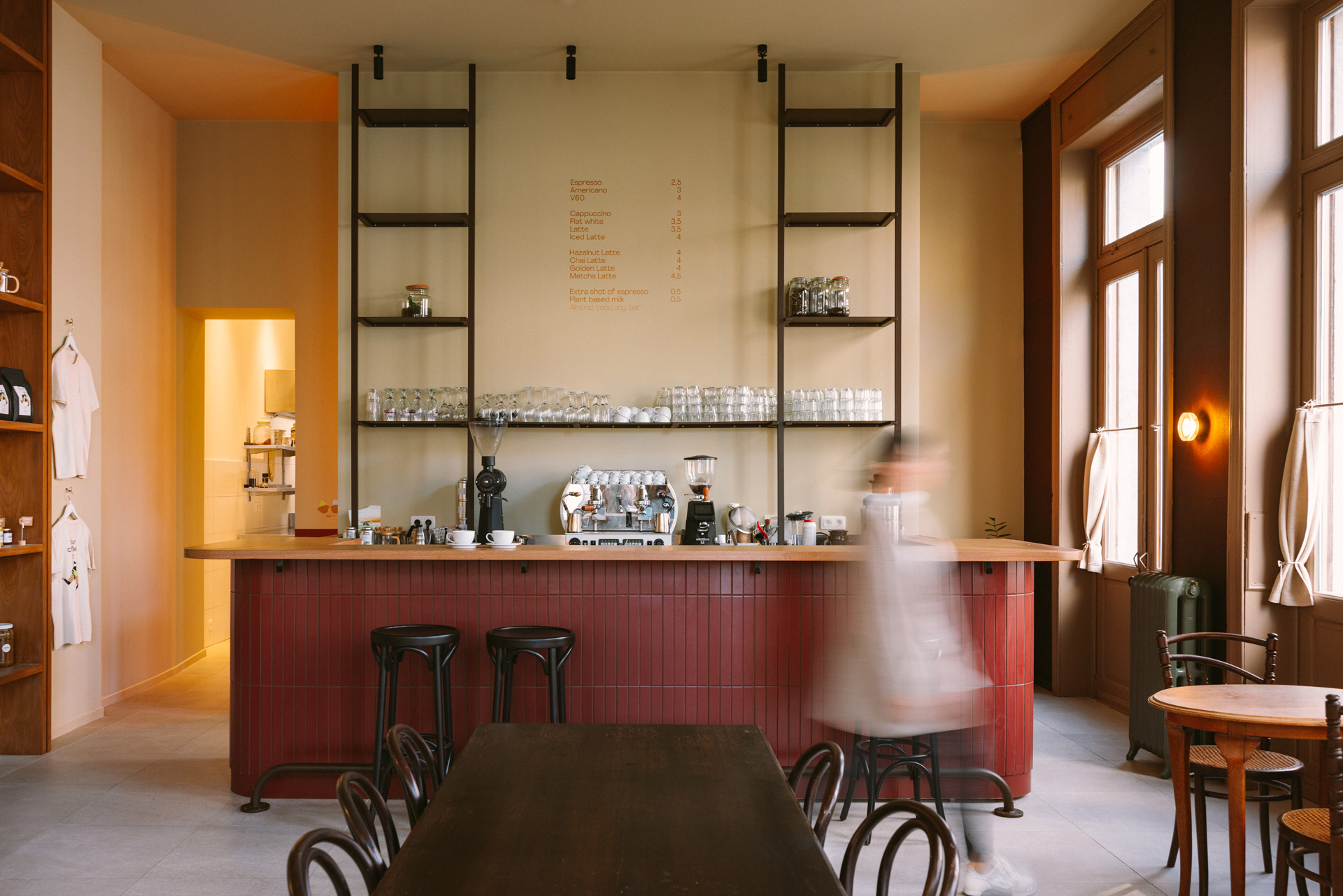 Fragrant coffee wallpaper
Honest coffee - Roasted with love in Brussels
HONEST coffee in Brussels
Project request
Brussels/Belgium
Location
Indulgent coffee throughout
A perfectly themed, elegant combination of classic interior and modern elements – HONEST coffee in Brussels shows how it's done. Thanks to the organoid KAFEELEDER surface on the walls, a stylish combination of vintage and modern is achieved – with direct reference to the coffee specialities.
Classic meets modern
Masterfully done: the coffee shop HONEST coffee in Brussels skilfully combines classic vintage chic elements with the modern design of the Organoid wallpaper KAFEELEDER and a message of sustainability – and is also perfectly in theme. It really doesn't get any better than this.
Thanks to the deep brown of the coffee surface, the wall design of the coffee shop has an elegant and refined effect and thus fits perfectly into the overall picture. The scent of the surface enhances the sensory experience of drinking coffee and attracts new customers. The unique atmosphere incites guests to stay for longer and creates lasting memories of the coffee shop.
You want to integrate the elegant, modern look of leather but protect the environment at the same time? The KAFEELEDER surface makes it possible. The pleasant smell of coffee is a positive side effect. Did you know? Coffee scent neutralises unpleasant odours and makes you feel alert and energetic.