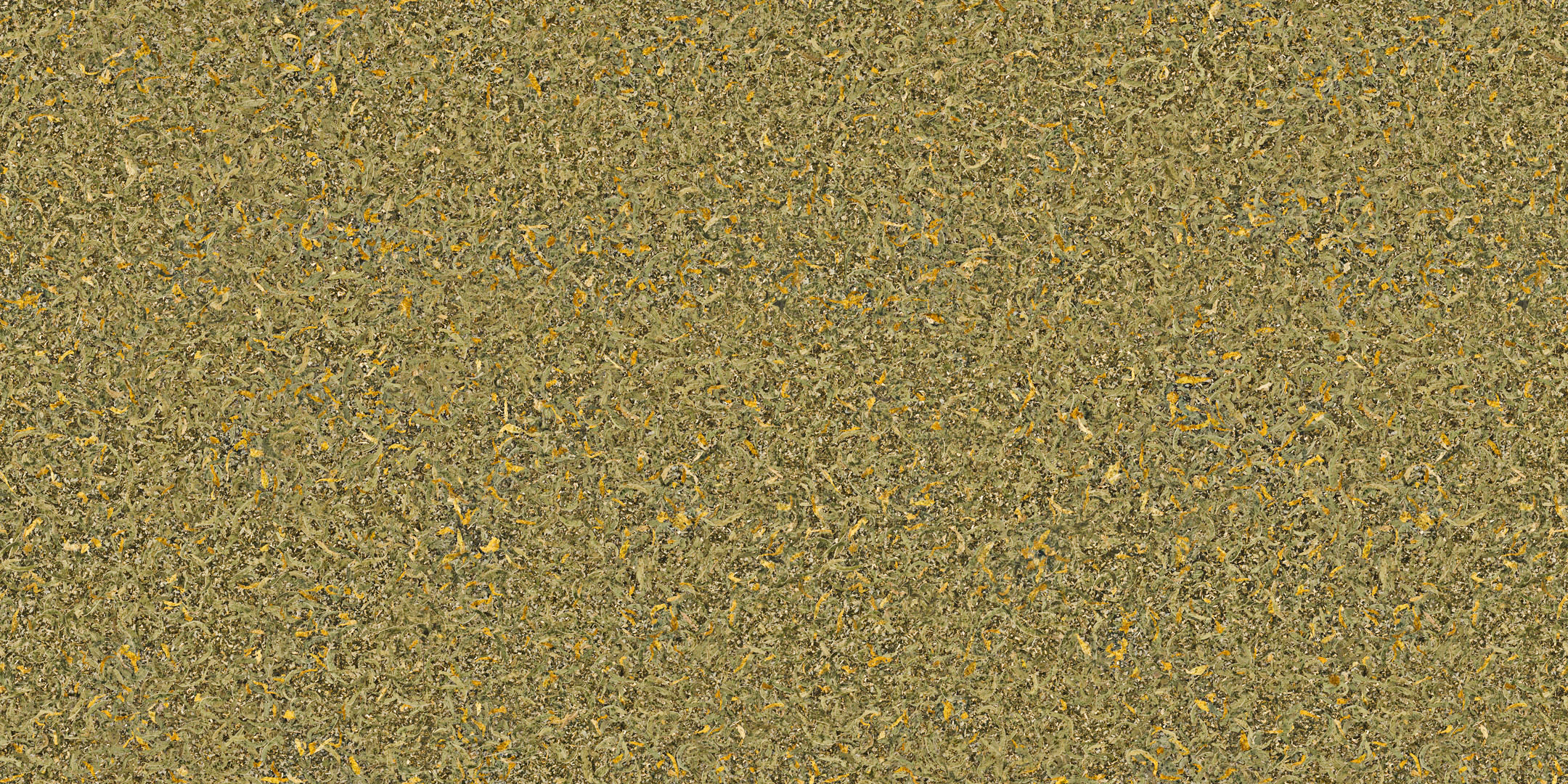 Article number: RLX0000085FVPRW
RELAX
Soorhing herbal mix in full, premium coverage, available on natural flax backing. Available on self-adhesive and on natural backing.
Choose an application area:
Added value
Take a deep breath and feel the power of nature – with the soothing herbal mix used for this surface. St. Johns wort, lavender, lemon verbena, meliot and other herbs give off a fresh scent, allowing your senses to take rest. The natural shape of the leaves and yellow sunflower petals create an appealing texture. For a holistic interior design that noticably imroves well-being.
soothing, fresh scent through using a high-quality mix of healing herbs
the fragrance and texture make this surface visually appealing and bring real added value
the biophilic design of the surfaces increases wellbeing and reduces stress
material
SOOTHING HERBAL MIX
The healing and mood-boosting qualities of lemon verbena, St. John's wort, hops, lavender and meliot have been known for centuries. They are used as medicinal plants in teas, medicines, and tinctures of all sorts. Combined with other fragrant herbs and sunflower petals, the soothing herbal mix is crafted,largelyy manually, into high-quality natural surfaces. We do this by applying multiple layers of the natural plants.
Medicinal plants with healing, mood-boosting properties
scents have the power to positively impact our mood through the limbic system
improves the interior atmoshere
Product Details
Characteristics
Raw Material
SOOTHING HERBAL MIX
Technical details
Format
Rolled goods, width: 1,360 mm
MOQ
1 m² (≙ ca. 0.74 running metre)
Flexibility
Bending radii up to 0,5 mm
Processing
Installation of Organoid natural surfaces on Flax backing as a wallpaper:
Wall-pasting technique
Pay attention to Organoid glue recommendations
Double cut: Each panel overlaps with the one next to it (approx. 2 cm)
Cut with scissors, cutter or plotter
Pre-trials recommended
Installation of Organoid natural surfaces on Flax backing in woodworking:
Process with normal wood-working machinery
Glue (e.g. white glue) is applied onto the wooden materials, as the fleece absorbs moisture and glue stains may appear on the front if glue is applied to the fleece
Cover the natural surface with the enclosed separating paper
pressing temperature. 60°C
For sensitive wood-working applications, use a counter-balance (enclosed on request)
Cut with scissors, cutter or plotter
Pre-trials recommended