28, Feb 2023
How to use the power of memories
We like to remember enjoyable and relaxing moments. But our memories are more than just us thinking back to the good times: they influence our thoughts and emotions and direct our actions. Learn more about evoking positive memories through interior and store concepts and how to create memorable moments here.
Enjoyable moments, places that increase well-being and scents get stored in our memories. This can be used to create memorable experiences from daily interactions. Exceptional all-over concepts and a well-chosen product presentation help in getting the shopping tour or the stay to be stored in the client's memory as a positive experience. This creates real added value: customers or guests feel good on site, which creates positive associations. They stay longer and come back in more frequently.
How you can create memories
Through the power of scents
Scents get into the nervous system through the limbic system, influencing our emotions and getting stored in our memory. They can also reactivate memories, even after many years.
Thanks to Organoid's natural surfaces, the power of scents can be used. The gentle production process keeps the scent of the natural materials alive. The surfaces enable real moments of well-being that slow us down on busy days and that get stored in our memories. Just arriving in the moment and finding some calmness – our sense of smell plays an important role in that.
Interior and store concepts that work with the sense of smell release positive emotions in guests and clients, which creates long-lasting memories. A walk through freshly cut meadows as a child is remembered thanks to the scent of hay from the wallpaper by Organoid. Rose scent has a proven mood-boosting effect. Lavender calms us down and releases stress and tension. Lemon verbena relaxes and refreshens. This creates or reactivates positive associations.
Here are some examples of the fragrant surfaces being used in our customer's interior and shop design concepts: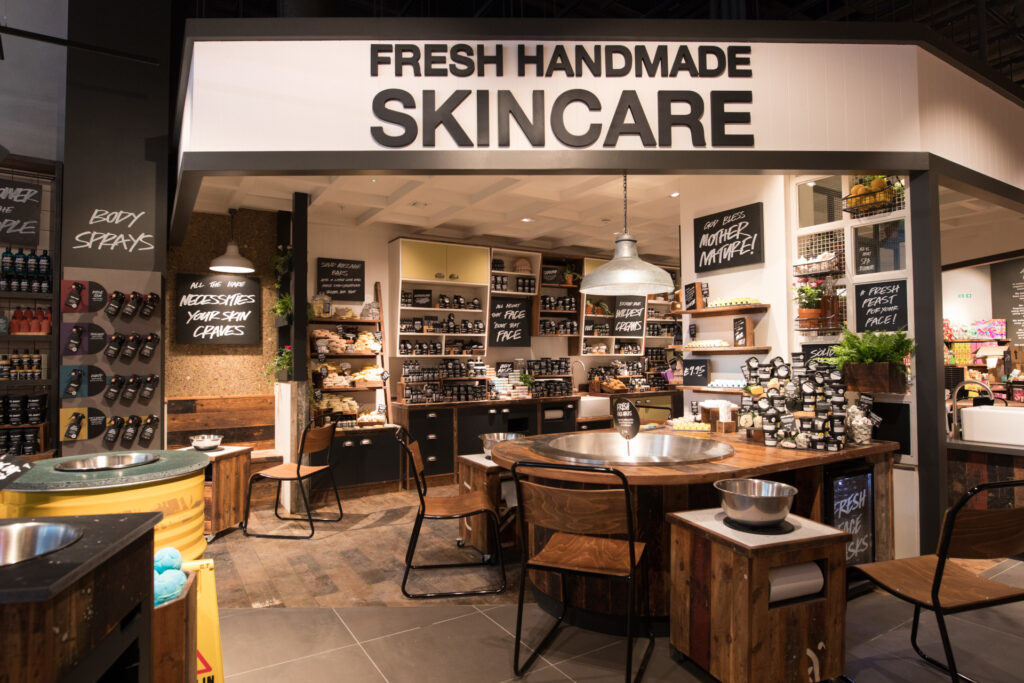 Lush has a focus on scents, both in their product and in their shop design. The wonderfully fragrant surfaces Roasnbliatn and Almwiesn create the perfect framework.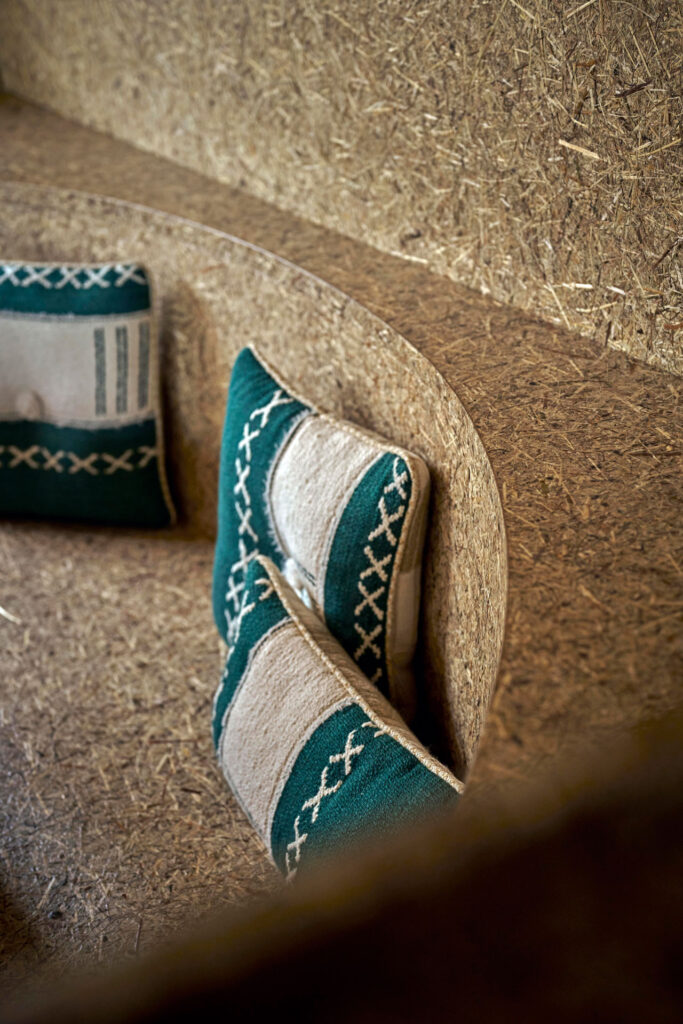 Through memorable concepts
But not only scents create a lasting impression. For a real all-around effect, the interior design has to be a well thought-out. A harmonious concept will remain in the client's memories for longer. Indoor spaces that create a sense of well-being invite us to stay longer and create positive associations in the client. The perfect interplay is what counts here: the interior design has a unique look and creates a positive atmosphere. The product presentation fits the theme. The possibilities are endless thanks to the creative uses of Organoid's natural surfaces.
Here, you can see examples of how holistic concepts can look for shopfitting: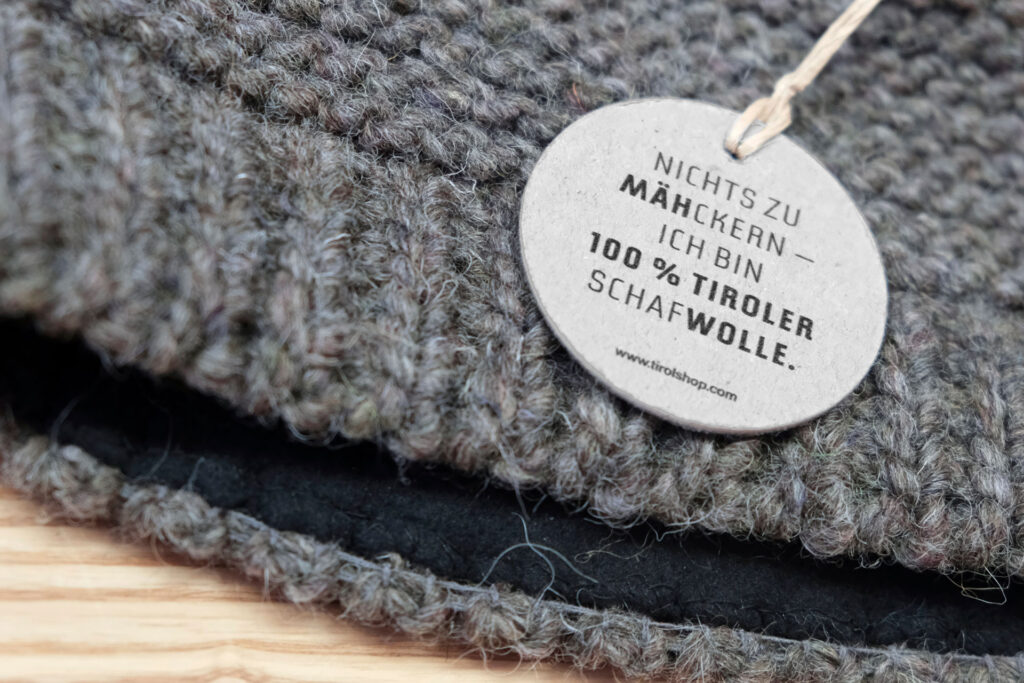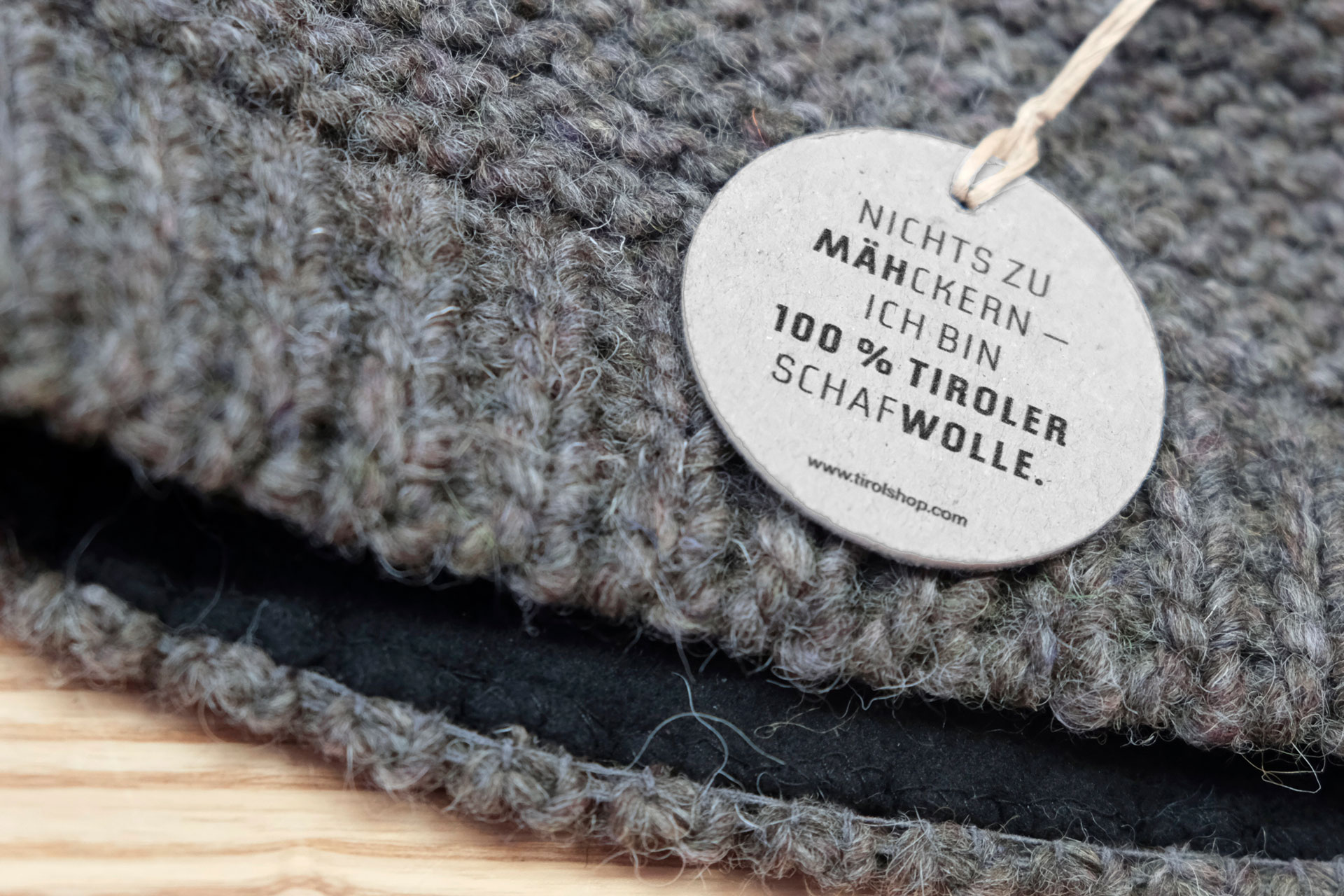 A well thought-out product presentation such as the thematically fitting wool tags of the Tirol-Shop is exciting and creates a lasting impression. The tags are made from sheep's wool, which perfectly fits the wool hats made from real wool from Tyrolean mountain sheep.
A unique concept that works with all the senses has a positive effect on your clients. Thanks to the power of natural scents and the unique look of the natural materials, concepts can be customised to your project. You can make sure your customers feel good at your premises and that they leave with real memories.
Contact us for a consultation for your customised Organoid concept! Our Team is happy to assist.