Generali Wien
Generali Building Vienna
Project request
Generali Wien
Project execution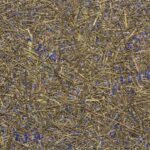 Project:

Generali Building Vienna

Location:

Wien/Austria

Project execution:

Generali Wien

Planing & Photos:

Wideshot Design GmbH

Organoid Natural Surface:
Scented waiting area
The stairway of the Generali building in Vienna/AT got a new design from Wideshot GmbH. Close to the elevator the natural surface LAWENDL is applied on the wall. The combination of nature and metal is very interesting!
The indirect light and the natural scent of the lavender create a calming atmosphere for people while waiting for the elevator.