my.OFF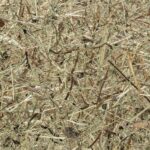 Wallpaper, wood workers, Self-adhesive, Flooring, Acoustics
Application
Project:

my.OFF

Location:

/Germany

Contact & Photos:

my.OFF + more

Organoid Natural Surface:
New challenges for the world of work.
Home office and/or homeschooling require creative solutions in limited living space, as not every apartment offers space for its own study.
my.OFF + more stands for exclusive designer furniture based on the drafts of Claudia Kiekenbeck (inside_RAUM) and manufactured by Allmann GmbH/DE.
Space-saving work furniture.
When closed, the my.OFF designer furniture stands casually on two legs on the wall (concealed wall mounting). When folded out, it turns into a practical workspace.
The hay look of the Organoid® natural surface WILDSPITZE brings a piece of nature into the home working and living environment.
Inner & outer values.
The MDF body offers storage space for laptop, mobile phone, pens, paper, etc.
Concealed LED lighting and a socket with 2 additional USB ports provide the electronic supply.
The legs are made of turned oak and are available in two lengths.
Size: W/D/H 94/15/123 or 147 cm