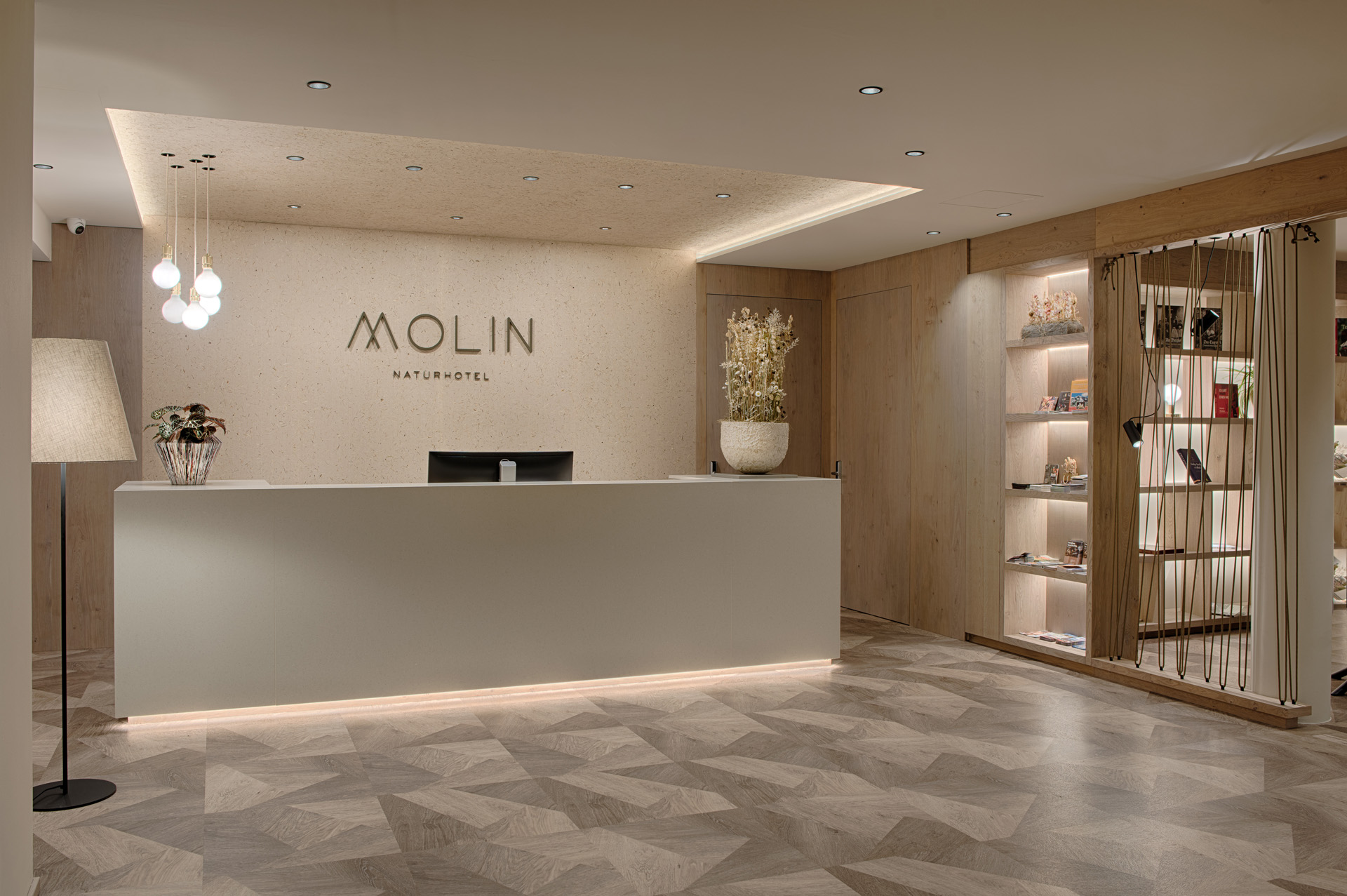 100% natural flax backing & regional Alpine hay
Naturhotel Molin
Reception, Restaurant & Rooms at Naturhotel Molin
Project request
St. Johann/South Tyrol/Italy
Location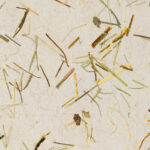 Wallpaper, wood workers, Acoustics
Application
Project:

Reception, Restaurant & Rooms at Naturhotel Molin

Location:

St. Johann/South Tyrol/Italy

Distributor:

Karl Pichler AG – Algund

Organoid Natural Surface:
A NATURALLY AIRY LOOK: THE NATURE-HOTEL MOLIN
The Nature-Hotel Molin provides its guests with a natural and regenerating environment through and through. This is complemented by the decor: Wildspitze light on natural flax backing by Organoid. Real Alpine hay from the hotel's surroundings is loosely spread on a flax backing, creating a magical, airy and natural look, fitting in perfectly with the coordinated interior design of the hotel.
WHEN THE INSIDE FEELS LIKE THE NATURAL SURROUNDINGS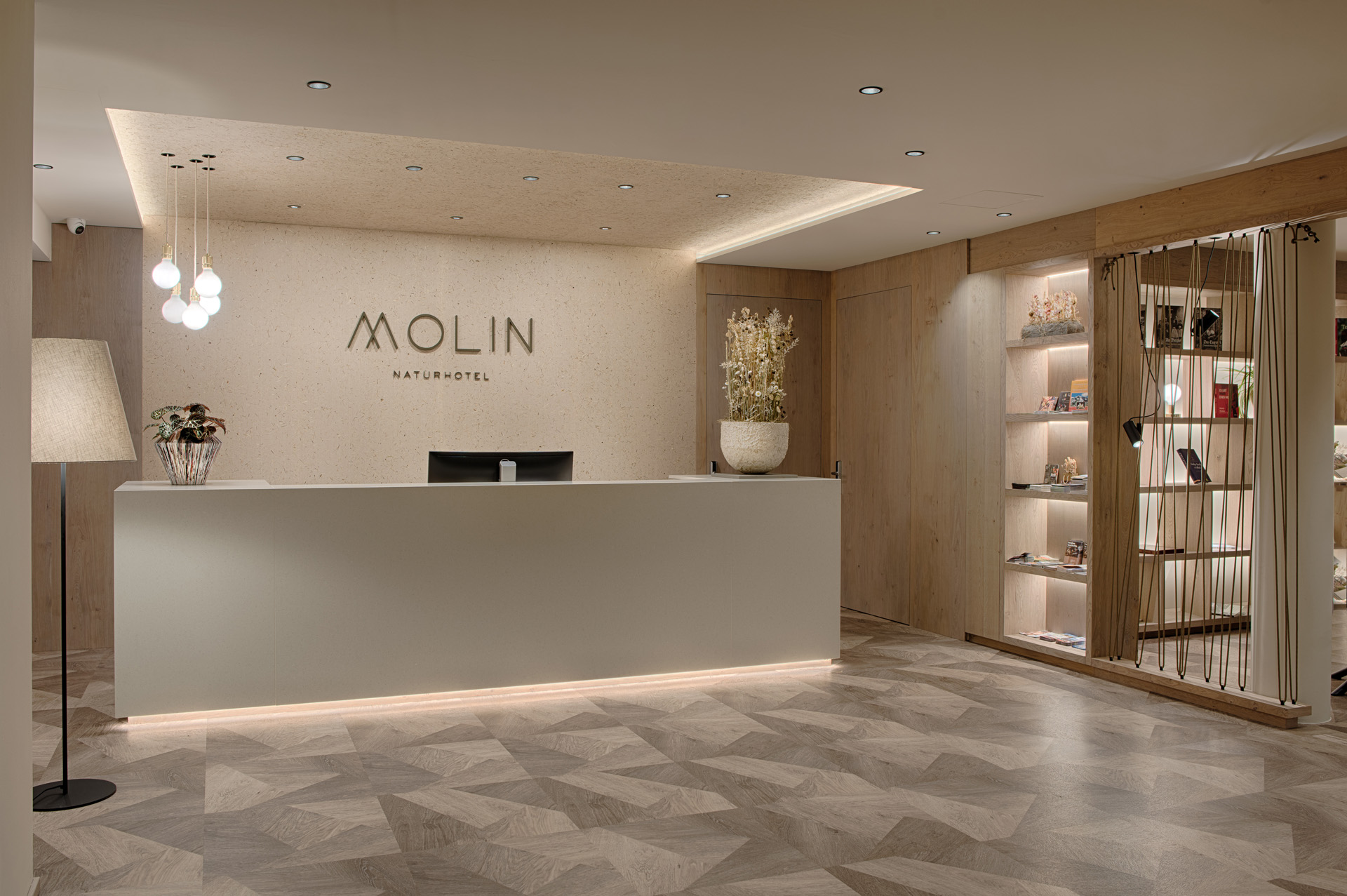 100% natural flax backing & regional Alpine hay
NATURAL MATERIALS CREATE A GREAT INDOOR ATMOSPHERE
The surface does even more than that: The natural properties of the flax backing help regulate moisture levels inside – this creates a great atmosphere. This way, the surface really contributes to the well-being of the hotel's guests.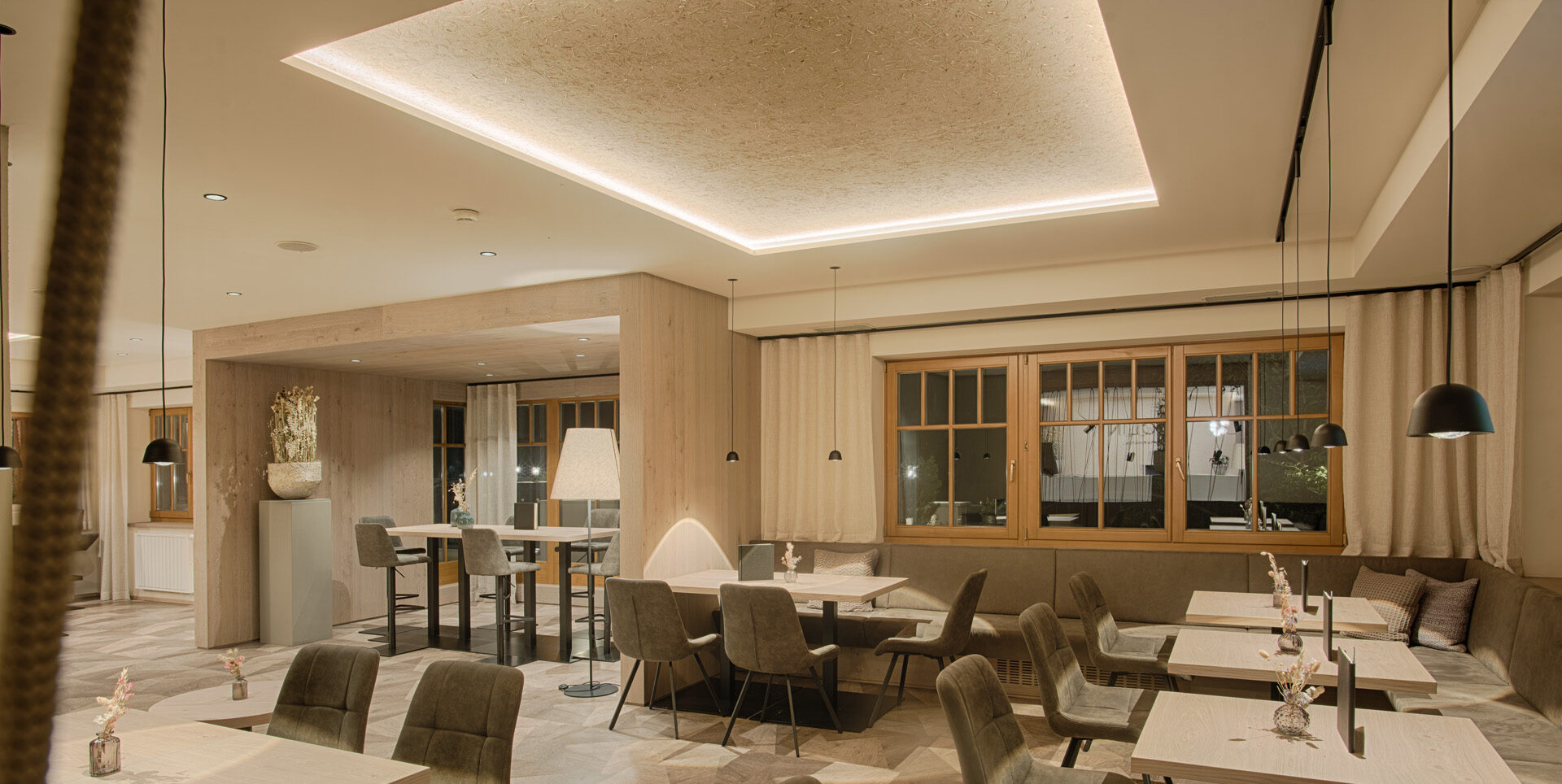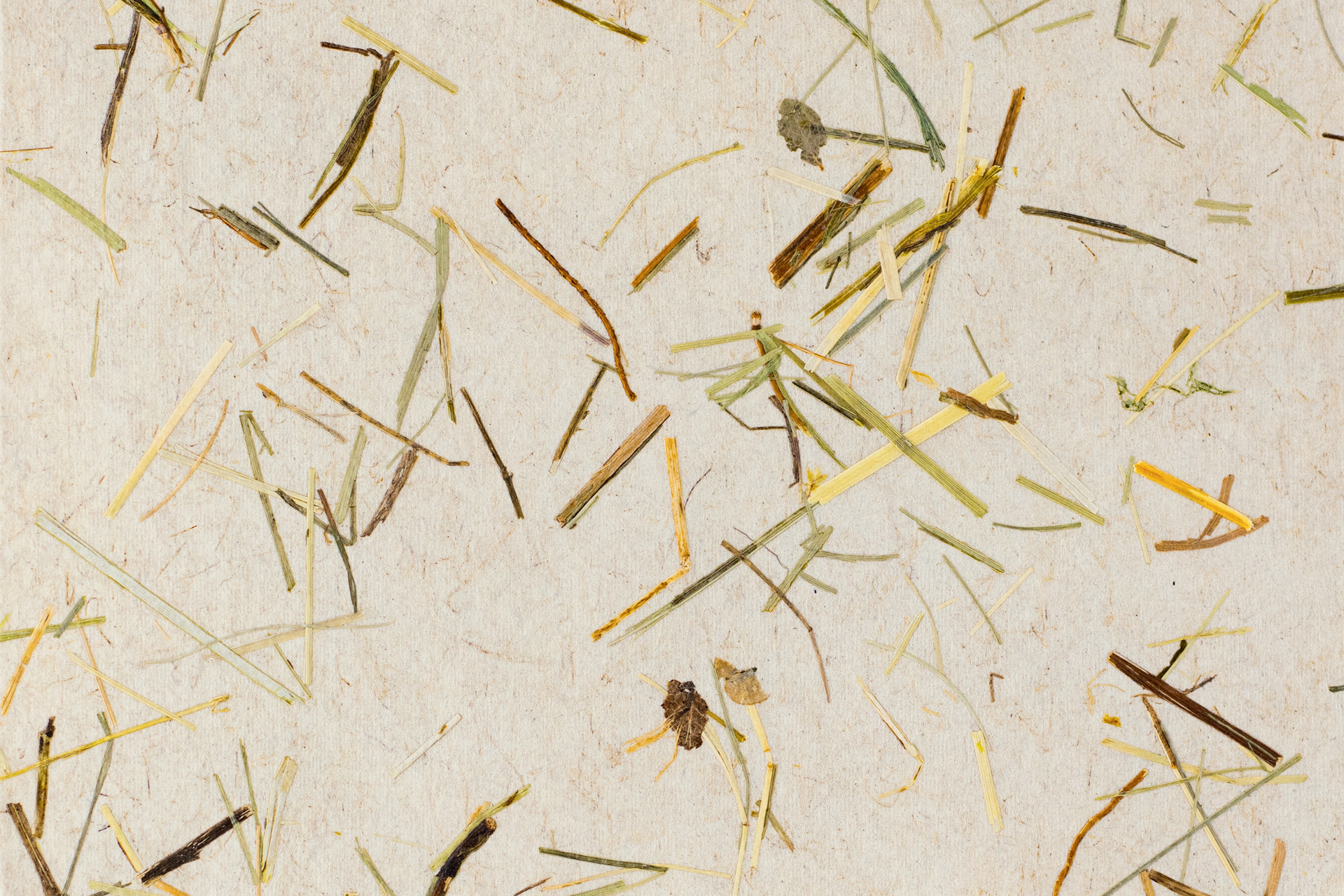 Wildspitze light with indirect lighting