Southvan GmbH
Southvan GmbH
Project request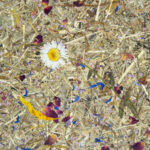 Wallpaper, wood workers, Self-adhesive, Acoustics
Application
Project:

Southvan GmbH

Location:

Füssen/Germany

Contact & Photos:

Southvan GmbH

Organoid Natural Surface:
Don't call it a dream ...
Many nature and freedom lovers dream of being out and about with their own camping vehicle. The young and motivated company Southvan from Füssen/Germany is fulfilling this dream.
... fulfill your dream.
A compact, lovingly and only in small numbers manufactured camper, which comes up with a special detail on request:
Decorative elements from the
Organoid® Natural Surface ALMWIESN.
Pure nature - indoors and outdoors.
Both the delicate smell of hay and the look of the grasses and flowers merge with the surroundings and complement the natural experience – indoors and outdoors.