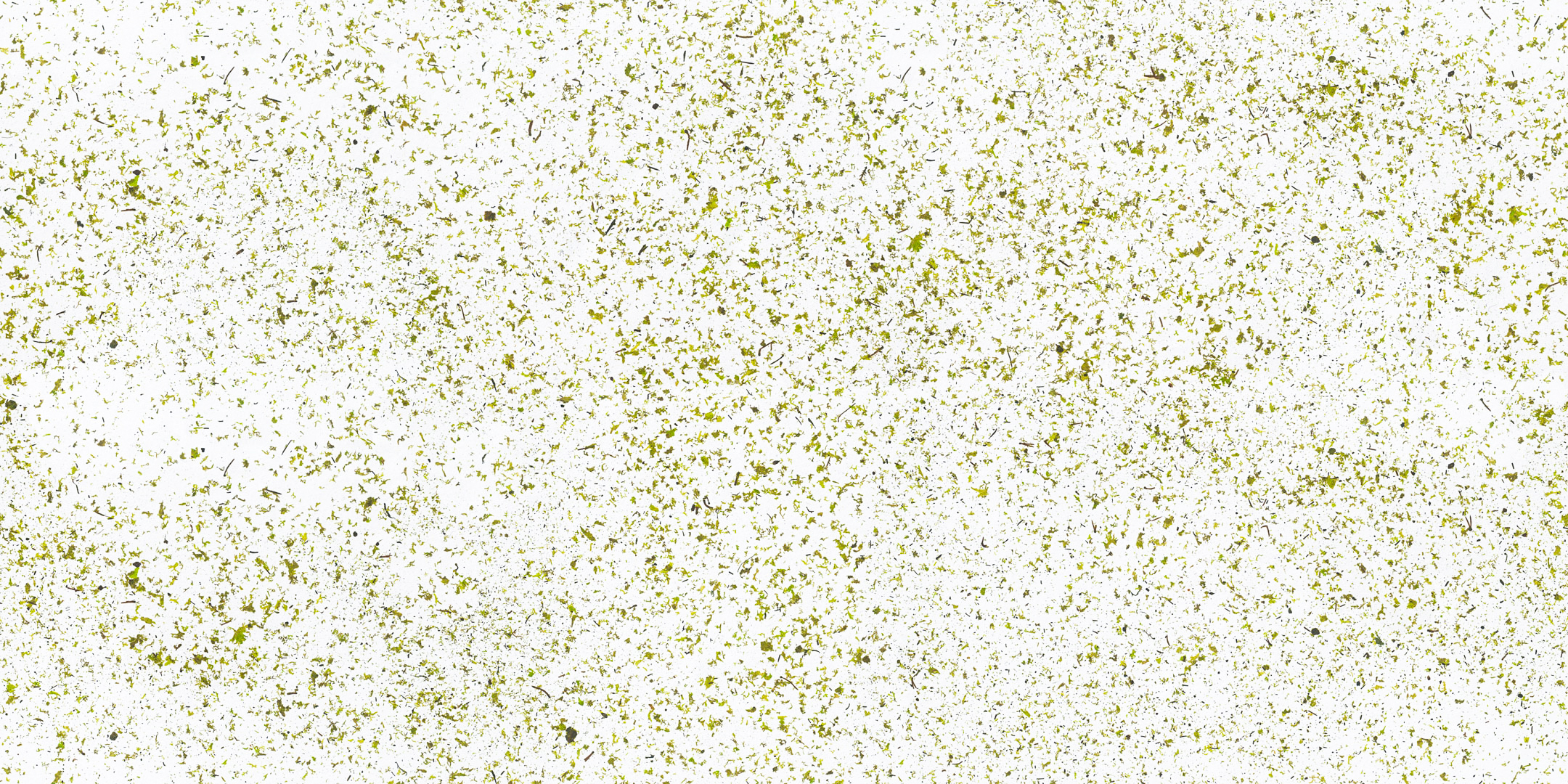 Article number:
Upcycled light green moss in light coverage on recycled white Ecofleece.
Choose an application area:
Added value
A touch of forest in indoor spaces – with this surface with real, loosely spread moss on recyced white Ecofleece. The green moss creates a subltle colourful accent on the white backing. This makes the surface particularly well-suited for large-scale applications.
recycled moss enables sustainable interior design
the biophilic design of the surfaces increases wellbeing and reduces stress
the white recycled Ecofleece is part of the design
material
COLOURFUL LIGHT GREEN MOSS
Our colourful, light green moss is one of our upcycling materials. It is a waste product, which we carefully clean and craft, mostly manually, into high-end natural surfaces. The entire process is subject to strict quality controls.
moss binds pollutants from the air
upcycled moss
moss has moisture-regulating properties, even after being dried and processed
Product Details
Characteristics
Raw Material
COLOURFUL LIGHT GREEN MOSS
Technical details
Format
Rolled goods, width: 1,360 mm
MOQ
1 m² (≙ ca. 0.74 running metre)
Flexibility
Bending radii up to 2 mm
Notice
We advise against sealing with varnishes or oils.
Processing
Installation of Organoid natural surfaces on Ecofleece as a wallpaper:
Wall-pasting technique
Pay attention to Organoid glue recommendations
Double cut: Each panel overlaps with the one next to it (approx. 2 cm)
Cut with scissors, cutter or plotter
Pre-trials recommended
In the case of wallpapers, the effect is to be checked after processing three strips. Claims that go beyond the replacement of defective goods will not be accepted.
Installation of Organoid natural surfaces on Ecofleece in woodworking:
Process with normal wood-working machinery
Glue (e.g. white glue) is applied onto the wooden materials, as the fleece absorbs moisture and glue stains may appear on the front if glue is applied to the fleece
Cover the natural surface with the enclosed separating paper
pressing temperature. 60°C
For sensitive wood-working applications, use a counter-balance (enclosed on request)
Cut with scissors, cutter or plotter
Pre-trials recommended