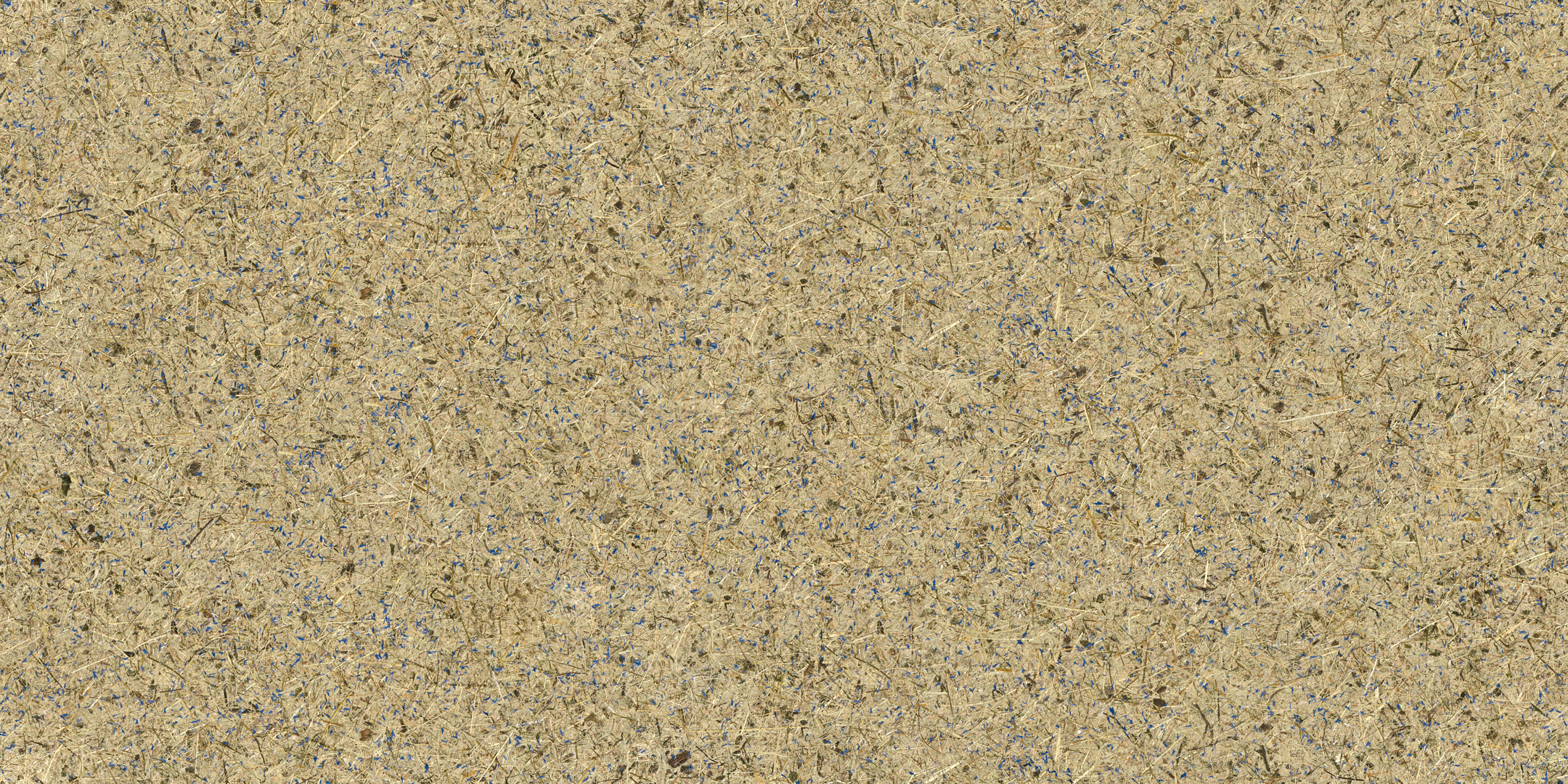 Article number: WSPHIM0075FVPRW
WILDSPITZE HIMMELBLAU
Bright blue cornflower petals on regional, hand-cut Alpine hay from the Tyrolean Alps in full, premium coverage, available on various backings – making every application in interior design possible.
Choose an application area:
Added value
Bright blue, real cornflowers on fragrant alpine hay – this surface reminds us of the bright bue skies above the Alps. See, touch and smell the fragrant grasses and herbs fro the Tyrolean Alps.
the fragrance of natural hay improves the indoor climate
the biophilic design of the surfaces increases wellbeing and reduces stress
the bright blue cornflowers bring an exquisite touch of colour
material
FRAGRANT ALPINE HAY AND BRIGHT BLUE CORNLOWERS
Our Alpine hay comes directly from the regional mountain meadows of the Tyrol. This keeps the transport routes to a minimum – in in line with the true sustainability principles we stand for. Our hay is sieved carefully and, largely manually, crafted into exquisite natural surfaces. The entire process is subject to strict quality controls. For this surface, the Alpine hay is embellished with real cornflower petals, creating a very special effect.
the fragrance of fresh hay positively impacts the interior atmosphere and, combined with the bright blue of cornflowers, invokes positive emotions
helps in keeping the biodiversity of the inner alpine highland meadows alive
hay has a positive impact on our climate: 1 kg hay binds approx. 0.45 kg CO2
Product Details
Characteristics
Raw Material
FRAGRANT ALPINE HAY AND BRIGHT BLUE CORNLOWERS
Technical details
Format
Rolled goods, width: 1,360 mm
MOQ
1 m² (≙ ca. 0.74 running metre)
Firebehaviour
C-s1, d0 according to EN ISO 13501-01
Flexibility
Bending radii up to 0,5 mm
Processing
Installation of Organoid natural surfaces on Flax backing as a wallpaper:
Wall-pasting technique
Pay attention to Organoid glue recommendations
Double cut: Each panel overlaps with the one next to it (approx. 2 cm)
Cut with scissors, cutter or plotter
Pre-trials recommended
Installation of Organoid natural surfaces on Flax backing in woodworking:
Process with normal wood-working machinery
Glue (e.g. white glue) is applied onto the wooden materials, as the fleece absorbs moisture and glue stains may appear on the front if glue is applied to the fleece
Cover the natural surface with the enclosed separating paper
pressing temperature. 60°C
For sensitive wood-working applications, use a counter-balance (enclosed on request)
Cut with scissors, cutter or plotter
Pre-trials recommended